Photographer of the week.
Jerzy Kowalski - romantic observer of nature. The light , the mood - what all we like. Peeps dissect animals.
These large and the very small. And macro ... see for yourself.
---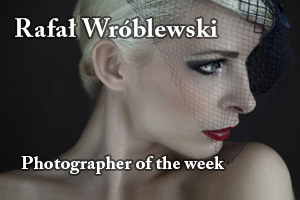 Rafał Wróblewski: "Photography is my great passion - perfectly fills the void, relaxes me, moves into a different world. It gives life meaning. When I take pictures, I feel happy, fulfilled person. I'm interested in artistic photography, fashion and architecture. In addition to digital photography also I reach the Polaroid, which I give the atmosphere and I refer to personal feelings. I am looking for unusual framing and perspective on the architecture. My great inspiration is my wife. Together we complement. His wife is on portraits, engaged in styling and makeup. I am inspired by minimalism, modernism and 70s. Influence on my photography to Peter Lindbergh, Sibylle Bergemann and Oscar Niemeyer. I invite you to watch my albums".


---
Grzegorz Moroń, author about himself: "Photography is my greatest passion, I do not do it professionally. I like to travel, discover new places, visiting those already known to me and wait for the light. It's the most wonderful moments when you can feast our eyes on the beauty of landscapes. I try to keep them in memory and appear in my photographs to be able to share with others what I have seen myself and my lens"... The album here.
---
Krzysztof Mierzejewski - author delighted in nature - "this wild and unaffected yet by man," as he writes on his website. Nature surprises him with his paintings, always carefully thought through time and space to shoot, looking for specific climates. . He has a rich database of images from the Podlasie, the Suwalki and the region of Warmia-Mazury. With his archive of photographs using public institutions and publishing houses. Have a look at his album.
---
Aneta Czechowicz (Maxmaks) - this sensitive artist says about himself: "I don't like to talk about mysefl. I would like people to think about my job and not about what I say about it. I live, when I live, I do, what I do. I'm happy woman and I realize my dreams. I have a job that I love and it is also my passion. I like to delive into human faces, read in the eyes and paint emotions. I coud'nt live without it". Check out the album.
---
Feelgood- Tomasz Zaczeniuk - the author is a creator of his own unique reality. In his photomontages author shows a world full of apocalyptic visions, fairy tales and horror. The author has chosen the nickname you could say in some way  ironically, because we can ensure you guys -  nobody will be relaxed  watching his pictures, but instead you will get a big dose of philosophical reflection about  the world. It is worth to visit his website. The galleries of images are accompanied by music background giving the creeps!
---
FoBa – the artist from artistic family. Each image of this author is delicious. It should be enjoyed slowly. Link to the album.
---
Igor Godlewski - artist with a sense of humor with a penchant for theater and film scenes. With their projects working with a fantastic team of helpers. We recommended album "Portraits and Projects" - you can have a laugh while enjoying how the photographer perfectly illuminates the frames.
---
---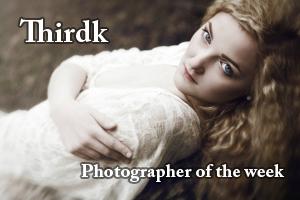 Thirdk - Lukasz Lawreszuk - talented portraitist. It is nice to watch so harmonious, well-lit and styled frames, on which the models are beautiful and sensual. Link to the gallery.
---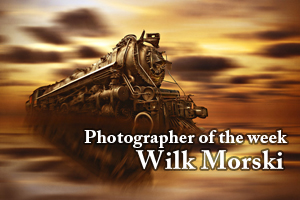 Wilk Morski (Sea Wolf) - efficient hunter and sensitive artist. Hunting for images on the sea, combines technique with the element of water and air. Sometimes going to the land and there is also their moods. Take of Wolf on a little trip.
---
Thomas Kurp - is delighted mountains. Thanks to the wonderful panoramas of the photographer, we can also admire them, not leaving the house;)
---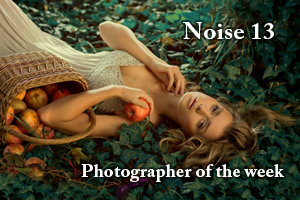 Noise 13 – Zbigniew Waćkowski – photographer fascinated of bokeh. Master of good taste. Wonderful portraits of beautiful women always nice to watch. His albums here.
---
Ireneusz Irass Walędzik – photographer of microcosm. He aproximates the world of insects, animals, we do not like. We do not want to see them, and when we meet some representative of this world, waving our hands, trample upon it or hit into it a newspaper. But on the photographs of this author insects are dignified, amazing and gain respect. It is worth seeing insects in larger, it may make you hesitate before using newspaper...
---
Tomasz Naglik - sees the beauty in every place and every thing, and most importantly, he knows how to show it properly. You can visit the albums by this author.
---
Paweł Uchorczak - photographer, who feels the best a morning fog, ambient light and the colors of autumn. Pictures for the next few days. There is something to delight!
---
Mitulin - Kasia Ślęczkowska - very talented and brave photographer decided to dive with a camera! For now, in the pool, but it great applause! Recommended her successful attempts. Albums Argentina and children also need to necessarily see. Photos are climate and beautiful light.
---
Waldemar Lamparski – he is blending in the crowd and seen through the lens. Pressing the shutter at the right moment. It should display a gallery from Nepal and move to the exotic streets. Reporter's great job!
---
Niebieskacytryna - sometimes shudder goes on the back, when you see a gallery of "Variations" by Radoslaw Kwast. But we want to watch, because some attracts us with its charm and fill us with horror . The author's graphic works are often favor by users of Ateliora. It should, however, look into the other categories. We find them an oryginal frames, that demonstrate a perceptive and artistic sensitivity of the author.
---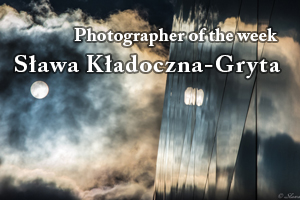 Sława Kładoczna-Gryta – author which is surprising us, finds flavors and anecdotes in the scenery of the city. Many watch!



---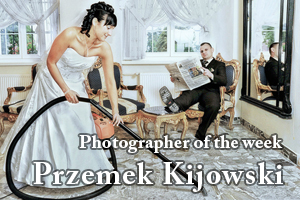 Przemek Kijowski
- romantic, witty, versatile. The genius of building the mood. Each picture is worth studying! His albums
here
.
---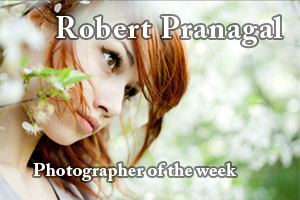 Robert Pranagal - light, mystery and sensuality - a master of woman`s portrait. It worth to watch the gallery using the option "run slideshow" to fully see the skills of this photographer and also to see photographies of beautiful women.
---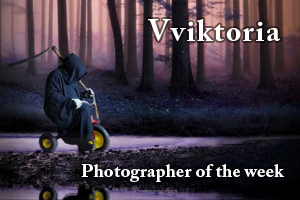 Vviktoria- the photgrapher hiding under this pseudonym is creating her`s own mysterious world. In her albums we can find fantasy and dark digital composites, a forest from Tolkien books and beautyful flowers. And all the photos makes a stunning impression.
---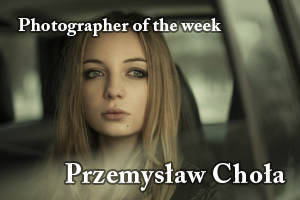 Przemyslaw Chola - student of architecture and talented photographer, awarded in many photography contests. His photos shows his extraordinary visual and artistic sensivity. We invite you to explore his gallery full of romantic portraits.
---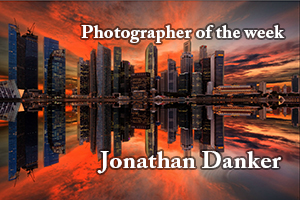 Jonathan Danker - photographer from Singapore - who is in love with architecture photography, his cityscapes full of lights, colors of neons, moving us to unreal places, where you can feel as a character from computer games or science-fiction movies. Watch his gallery and find an other world.
---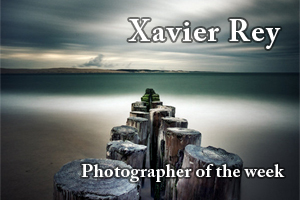 Xavier Rey – Xavier Rey – born In France photographer who is using camera to paint pictures using light, exposure and showing simple things in a special way watching them from "other" point of vieu. If you would like see pictures who calm you and make you travel to the places where you wish to be, go check out his pictures.


---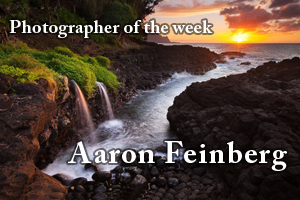 Aaron Feinberg
- landscape photographer, he is painting
pictures
using colors and light, is showing story of place in one picture. Nature on his photos is look like wild animal who listen his tamer. Truly recommend, a special he is one, of our present competition, jury.
---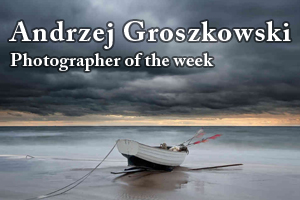 Andrzej Groszkowski - his photography is like a poem closed in one picture, is gently, quiet, minimalist picture which make you slow down in every day rush. We truly recommended - a special for everyone who need a break.
---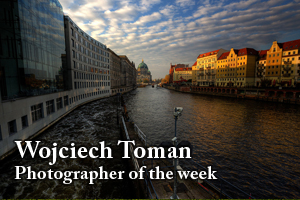 Wojciech Toman – he said about himself "I am passionate with travel photography using HDR as a method to show beautiful places". He is great with using HDR and will give you chance to be with Wojtek everywhere he was and watch beauty of every single place he took picture from. 
---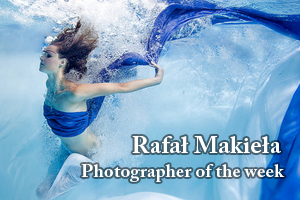 Rafał Makieła – I am giving you photographer of underwater beaut, glamour or nude art. Rafał is showing not only unique pictures, he is showing style and ideas that's make him photographer, who you have to know and watch his works. I truly recommend him, I am enchantment by his pictures and I am sure you will be to.


---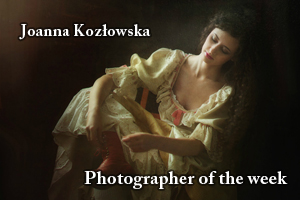 Joanna Kozłowska – kiki123 – She is a photographer who show you nude art as a extraordinary, unusually, sensually – I have to mention she was the winer of Grand Prix in first edition of contest "Classic scene of nude art – no secrets". If you at list like photography, you can't ignore Joanna pictures. Check out and enjoy.
---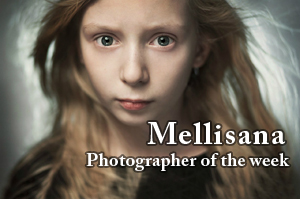 Mellisana – Agnieszka Rzymek, photographer her portraits are full of colours, fairy tale, sometimes with a little touch of melancholy for old times.
Her portraits are always unique and touching deep taste of human beauty. I recommend her pictures, because really worth it.
---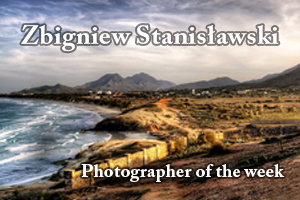 ZbigniewStanislawski -
his albums

---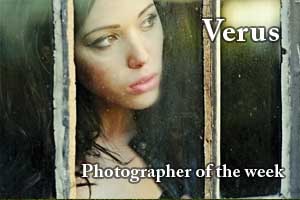 Verus - you can't take eyes off portraits he is taking. When you watching pictures taken by photographer you are having nice and pleasant time. Every single picture is like a tale told by light, mimics and different subjects. You will watch pictures and you will ask for more. Highly recommend.



---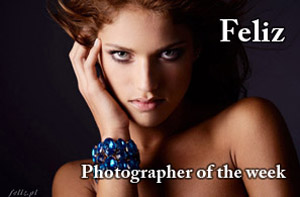 Feliz – Bartosz Klimasinski – is representing young generation of photographers. He is showing beauty of every woman using only light and camera. If you would like see how expose the best part of women on the picture, you have to go check his works. I truly recommend.
---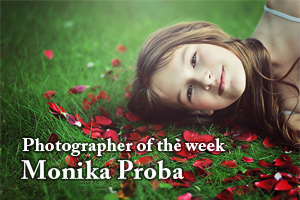 Monika Proba – photographer – she is showing black and white pictures of kids even without colors her works are giving a lot of energy and worm emotions. You can see how women eye watch kids world. Essential for every one who love pictures.
---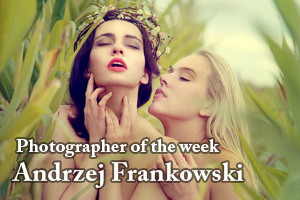 Andrzej 

Frankowski

 - Fetish - Nude art pictures taken by Andrzej are so amazing that even woman are impress by. Fetish can find beauty with symphony of woman body and landscape, all of that is mix with lights and shadows.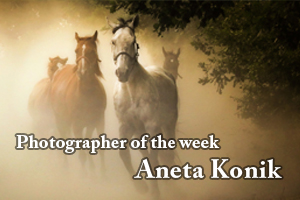 Anetak Konik - she is a photographer,  who painting pictures by lights, please have a look what she has done and you will be pleased and enchant by colors, worm and calm which is coming from her pictures. We really recommend for long winter evenings.
.