News
News content loading. Please wait... ...
Panasonic - Lumix GH5 przedsprzedaż PROMOCJA
2017-02-22 12:46:25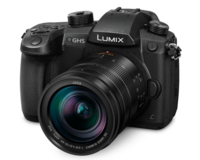 LUMIX GH5 – 5 lat gwarancji i V-Log! Na wszystkich, którzy zamówią Lumix GH5 jeszcze przed premierą czeka fantastyczna promocja! Nie zwlekaj i odbierz 5 lat gwarancji oraz unikalny kod, który umożliwi korzystanie z funkcji V-Log!
Jubileuszowe, dwudzieste Targi FILM VIDEO FOTO już za dwa miesiące.
2017-02-20 19:00:40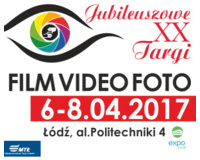 Na początku kwietnia, jak co roku, Łódź stanie się polską stolicą fotografii i filmowania. W terminie 6 – 8 kwietnia, podczas trzech dni imprezy, swoje święto obchodzić będą wszyscy ci, których pasją jest utrwalanie świata w kadrze zdjęciowym i filmowym. Targi FILM VIDEO FOTO są największym wydarzeniem wystawienniczym branży fotograficznej oraz rejestracji dźwięku i obrazu w Europie Środkowo-Wschodniej.
Lexar Professional prepared 512GB CF card.
2017-02-09 13:37:58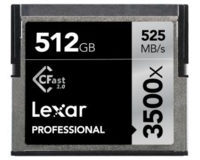 Lexar Professional x3500 CFast 2.0 512GB. Half a terabyte of cinematic quality of the data from Lexar
WARSZTATY FOTOGRAFICZNE RED BULL MISTRZ OBIEKTYWU ZA NAMI
2017-02-07 09:45:12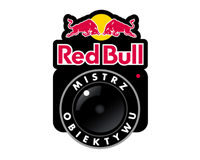 "Kopalnia wiedzy fotograficznej" – tak podsumował warsztaty jeden z uczestników. W sobotę 4 lutego 15 laureatów konkursu fotograficznego wzięło udział w wyjątkowym projekcie, w ramach którego mieli okazję współpracować z profesjonalistami w dziedzinie fotografii sportowej – Marcinem Kinem i Samo Vidic'em. Zdobytą wiedzę podczas warsztatów uczestnicy sprawdzili w praktyce podczas zawodów snowboardowych Oscyp Snowboard Contest 2017 w Białce Tatrzańskiej. Pełna galeria zdjęć z warsztatów dostępna na stronie redbull.pl/mistrzobiektywu
Third edition of the Polish Photography Contest Sports completed.
2016-11-27 17:15:12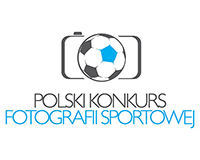 The winners of the third edition of the Polish Sports Photography Contest. Notable photographers and amateur sports photographers met at the Castle in Szczecinek, where he received awards totaling over 10 thousand PLN